The success of any life insurance firm is heavily contingent on the ability of its employees to create good leads. What is the best way to generate good leads? Through prospecting, obviously!
Make a plan before you begin
This sales prospecting program will aid in identifying potential buyers and addressing them more effectively. Your sales team can optimize high-quality prospects and cut down on the time that could be wasted on prospects who are not qualified. Without a clear action plan, you'll be in the dark. Here are the steps in your prospecting program:
Find out who your ideal client is
Set your goals
Develop your sales script
Outreach
Create a qualification checklist
Convert and then repeat
You're aware that the aim of strategic prospecting would be to locate those or companies that meet the requirements and are willing and capable of making a purchase of the product you're offering, therefore you need to be exact in all of these ways.
Use a Good Life Insurance Prospecting Script
Your business needs insurance cold-calling scripts to call customers, and, ideally, there should be a variety of scripts based on the individual calling. If a business is able to design scripts that are suited to the customer's needs and situation more specifically the call is more likely to result in success in the call. For instance, there may exist scripts that are appropriate for warm leads and even customers.
Your scripts must include an introduction, acknowledgment of the needs of the prospect, and questions to help guide the direction of the cold call and the ultimate purpose. When you identify the various groups you'll call, you'll be able to formulate questions that are pertinent to the client's position and your company.
Write Life Insurance Prospecting Letters
Letters are among the most personal and lengthy prospecting tools you can use. But, they're effective in creating sales and interest. Because they are physical they stand out in all the digital advertisements that people encounter every day. The tangible nature of letters will have more impression on an individual.
Ask Your Life Insurance Clients for Referrals
Your current customers are bound to be able to refer someone who is in need of your services. Requesting a referral from your customer is the most cost-effective and easiest method to get new leads. It also serves a crucial purpose when it comes to reaching out to new prospects. Agents can conduct a personal phone call because they will have their contact information and will be able to contact them through the third party they each know.
Search for Life Insurance Prospects on Social Media
If you've got successful social media outreach strategies in place, you can create life insurance prospects quickly. Americans spend an average of two hours per day using social media. While consumers are spending time on social media, your company could be making outreach/prospecting attempts.
Another study has shown that a majority of Americans are inclined to follow companies that they like and buy from, in order to keep informed about new products and sales.
Run Webinars and Other Online Events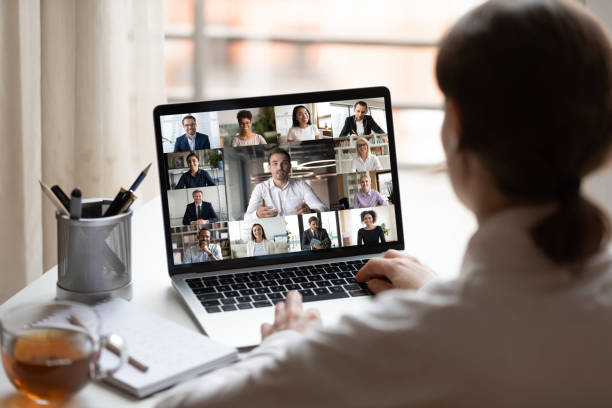 Live events are wonderful but they also severely limit the number of attendees who are able to take part. Because of this, an ideal option to host events is webinars or online events. There's no restriction on the number of people who can attend, there are no travel restrictions and it's more practical for participants to sign in for the occasion.
Do a Podcast
Podcasts have proven helpful to share information, entertaining as well as teaching. A lot of people are now using podcasts as a source for gathering information and understanding an issue, product, or service.
It's the perfect chance and medium for your business to showcase its expertise in the business. One of the advantages of podcasts can be that they don't come with many limitations. People and businesses who utilize podcasts are able to upload content that would normally not be posted on other channels since there are established standards within the realm of podcasts.
Get Life Insurance Lead Lists
Although it's difficult to locate leads lists specifically geared toward life insurance, you can make an individual list that can assist in targeting those who are interested in life insurance. You could, for instance, apply filters such as age range household income, geographic area, if there are children married status, etc.
Run a Life Insurance Telemarketing Campaign
A successful telemarketing campaign of any kind demands that you establish objectives and the parameters for what needs to be done. Then, you will be able to determine how to gauge the effectiveness of the goals and set the parameters. These measures could be non-numerical or numerical however the most important thing is to have methods in place to track the performance and effectiveness of your campaign. Utilize these tips for telemarketing to aid in the start of your marketing campaign via telemarketing!
Automate Your Life Insurance Prospecting
Automation can bring many advantages to the table with absolutely no disadvantages. Here are a few advantages of automation in call centers:
Engagement of the higher agent
Human errors are less likely to occur.
Service hours have been extended and channels added.
Cost per interaction reduced
Future-proof
When you find the right balance between the automation and human element, AI can be integrated to make a positive difference. For example, you could automatize your email campaigns. However, if you receive a response to the automated email, an agent is designated to the prospective customer to contact them further.
Find the tools you require to start prospecting today!