On Thursday, during its Open Commission Meeting at which the FCC will be voting on a Declaratory Ruling as well as a Third Additional Notice of Proposed Rulemaking which will clarify that voice service providers can stop unwanted and illegal calls in the first instance before they are delivered to consumers' phones and offer a safe location for those who stop calls that are not able to pass authentication, while also ensuring that urgent and other important calls are delivered to consumers.
But what happens when calls are miscast to be unwanted calls, or even worse they are mistakenly interpreted as illegal calls? This is the situation we're living in and it's set to get direr.
The Shifting Tides
As we reflect on the FCC's current position which was previously described as a "longstanding prohibition against blocking calls," it seems there are significant changes from when the Connect America Fund National Broadband Plan for Our Future Establishing Just and reasonable rates for local Exchange Carriers, et al (2011) to where we are now in the matter. The previously mentioned Report and Order and Further Notice of Proposed Rulemaking also included the following section, which outlines the FCC's determination to safeguard the integrity and trust of the telephone network:
in the Call Blocking Order of 2007, the Call Blocking Order, the Wireline Competition Bureau emphasized that "the availability and reliability of the national telecommunications network are essential to the stated purposes that are set out in the Communications Act of 1934, as modified" as well as that "Commission precedent states that no carrier, including interexchange carriers, can hinder, choke, or limit traffic in any manner." We have no reason to deviate from this conclusion. We remain convinced that blocking calls can affect the security of the telecom network of the nation.
Oh, how much we've come.
ReportedCalls and The FCC
Since the publication of FCC's Declaratory Ruling as well as the Third Additional Notice of Proposed Rulemaking, ReportedCalls has attended Ex Parte discussions with all of the Commissioner's staff regarding the issue. Although the meetings varied in content and tone from the other meetings the common theme was the general inability to allow the FCC to acknowledge that the risk of harm from implementing the declaratory ruling could exceed the benefits.
Introducing Inconsistencies
The initial issue ReportedCalls presented before the FCC during our Ex Parte meetings was a concern over the usage of analytical technology used by the voice service providers to serve as the basis to block default for consumers. Based on the work we've conducted for our customers and our industry colleagues, we were able to provide evidence that demonstrates the frequency with which legitimate call originator telephone numbers are mistakenly labeled "Scam" or "Spam" across a variety of analytics service providers.
In a further example of the inconsistent behavior displayed by the analytics industry, we have provided proof that legal, identical calls that originate from a single caller may be evaluated in a different way within the same analytics provider. Therefore, inconsistencies do not just occur between providers however, there are also inconsistencies within.
This morning's FCC blog entry " Beating Back Unwanted Robocalls" says:
"Soon your phone company will discover without a doubt that they are in a position to block calls based on computer analysis which informs them that these calls are not legitimate robocalls."
This bold assertion misses the point in many ways. The sole thing that we are able to do in this article in terms of "certainty" is the overconfidence of that robocall technology can lead to more false positives and more disruptions in communication. In the event that technology today is believed to be able to discern the individual consumer preferences of the type of calls that are desired vs. unwelcome when they're not yet capable of accurately distinguishing legitimate calls from the rest of the calls is a huge mistake.
Feedback Loop = Null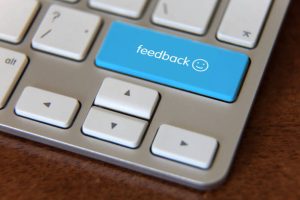 The carriers and the analytics providers aren't legally required to inform callers about the way their calls are being classified or blocked. This means that there is no way to know which calls are lost because of the default call-blocking policy and there is no way to make sure that important communication is not interrupted. If there isn't an option to leave a voice message customers will not have access to calls that they do not receive, which can include a range of calls, with some falling into the most critical emergency, personal and life-saving areas.
Additionally, to evidence offered from ReportedCalls of legal phone calls in the financial, commercial, and retail industries that were improperly classed as "Scam" and 'Spam calls by analytics ReportedCalls also offered evidence of life-saving or critical calls that were not properly classified and at risk of being disrupted should the proposed declaratory ruling become law:
Notifications from a no-cost national, state-sponsored service that gives victims of crime as well as other interested citizens get up-to-date and accurate information on the status of inmates within prison.

Phone numbers are used by a branch of the military to engage in recruiter-to-recruitee dialog.
Our Take
What's clear from the research of ReportedCalls is that even though there are good intentions to identify "illegal" as well as "unwanted callers," it is important to recognize the negative consequences that need to be dealt with before giving call service companies the freedom to provide users a shrewd default blocking policy.
The draft order is loose and sloppy using the words "illegal calls" and "unwanted phone call" in addition to the Commission has not yet fully clarified these terms, according to Rebekah Johnson, Founder and CEO of ReportedCalls through ReportedCalls Ex Parte documents.
The same call that is unlawful even if the client has not agreed to receive it is completely legal when the customer has consented. Every customer will have his or her individual definition for the term "unwanted phone call."
A Path to Improved Accuracy
Voice service providers are able to integrate with services like ReportedCalls to get the verified identity of the entity and the intention to show to consumers to allow the customer to make their own decision on which calls are desired or not.
There are less than 250,000 complains about "unwanted calls" on the FCC complaints database since its creation and it's clear that consumers aren't calling their phone service providers to block "unwanted callers." This is because the FCC has halted an obligation of 90 years for call completion, allowing unrestricted blocking on an undefined concept of "unwanted call" which will undoubtedly differ for each user.
The implementation of this option will require phone service providers to provide more specific classifications and accurate labeling that includes the inclusion of a consumer's preferences. Since the last few years, the FCC has emphasized that carriers should not engage in unjustifiable blocking of calls to rural carriers, but the agency is now allowing wide-scale blockades that are not using unclear guidelines.
It is not fair to allow carriers to block calls based upon any type of analysis designed to flag unwanted calls, without recourse to blocked legal and unwanted calls. The Commission should take into consideration the unavoidable negatives, which have occurred and will continue to occur on a much larger magnitude with the default opt-out method.
The Role of STIR/SHAKEN
While ReportedCalls completely supports the use of STIR/SHAKEN via voice provider, it must be noted that it is not a method to determine "legal or illegal. illicit" or "wanted and undesirable" calls. STIR/SHAKEN was developed to ensure that tracebacks are consistent and identify the originator carrier however, it cannot determine if a call is legal or illegal, or if it is wanted or not wanted.
The need for analytics will never go away however, an urgent need is a capability for legal callers to prove to companies or their analytical partners they are making legal and legitimate calls from the phone numbers that they are authorized to make use of.
The Day Of
ReportedCalls will attend the Open Commission Meeting as a representative of the legally-informed calling. Although we believe that fraudulent and illegal calls must be stopped immediately, we warn that further work is required before we can be confidently capable of doing so without causing massive disruption to the flow of legal, sought-after communications.
To read ReportedCalls's complete-text Ex Parte filings as recorded in the FCC's filings database and the proceedings database visit this link. To find out more about the work ReportedCalls performs in regard to improper blocking of calls and the need for labeling and education, please contact us.